This machine is a new version of leather cutting production line, mainly used in the cutting of leather materials for sofas, mattresses. Taking the sofa industry for example, it takes about 3 minutes from loading to collecting each leather piece. It can cut 10,000 square feet of leather in 11 hours.
The machine is composed of two 3500X3200mm tables. One table is used for scanning and nesting, and the other table is used for cutting. There is a 1 meter feeding / collection table at the front and rear, plus an automatic conveyor system for a total of 9.5 meters.
There is a high definition camera above the table of this machine to quickly scan the material, and recognize the marks made in advance on the leather material, intelligently classify each part of the material, and use it as differentiated parts of the product, even the severely wrinkled part can be used at the bottom of the product or the back, which greatly improves the utilization of leather.
While scanning, the material information is also feed back to the three monitors at the rear. The three computers are responsible for data analysis of scanned materials, editing of material data, and monitoring of the cutting process, allowing users to better monitor the entire production process.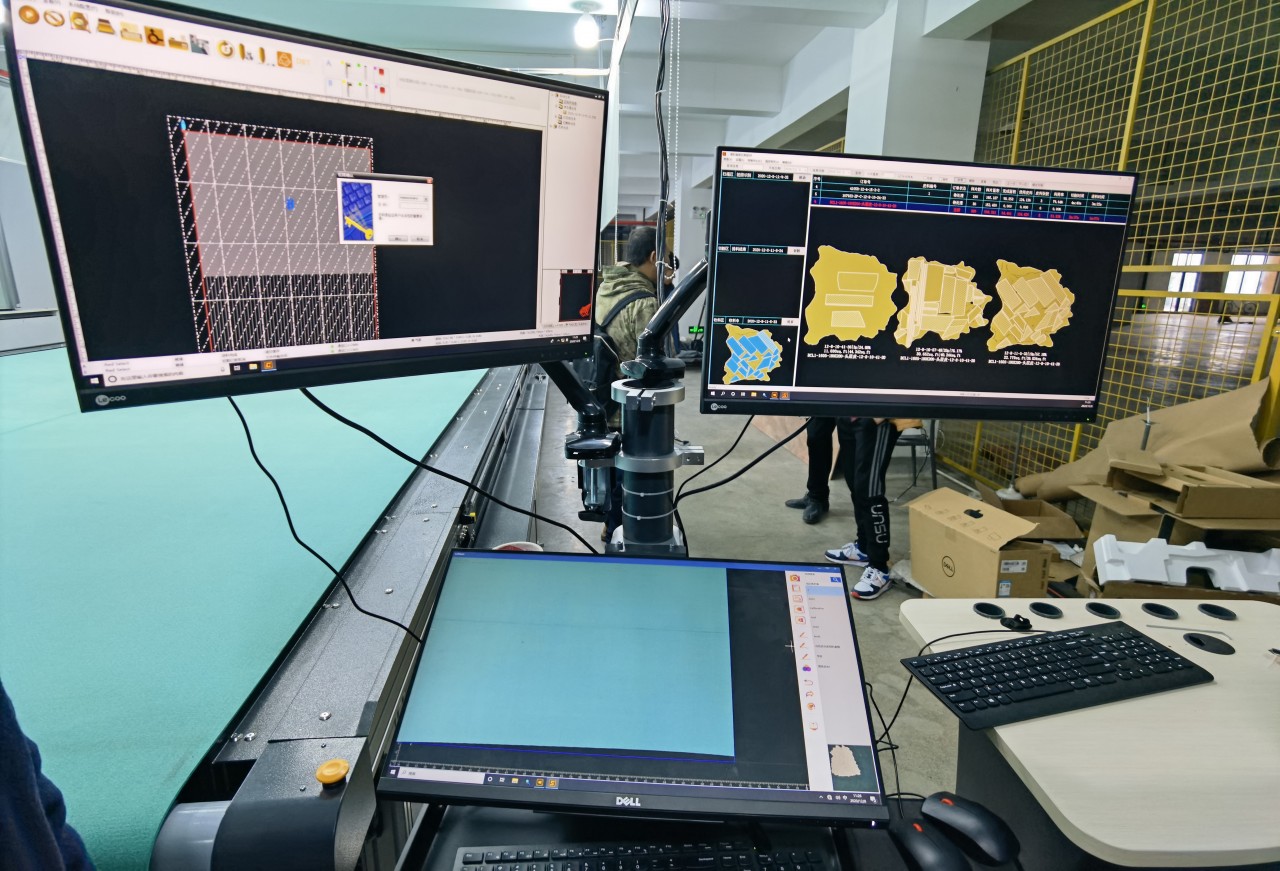 This machine adopts a dual beam design, with 2 beams working together, the cutting efficiency is 1.7 times than a single beam.
This machine uses the latest high-frequency oscillating tool developed by IECHO, which is specially used for cutting leather materials and adopts Swiss motor. The maximum cutting speed can reach 1.5m/s, the highest frequency can be 28000 rpm and the acceleration is to 0.6-0.8 m/s². With S-type surround cooling device inside, we use compressed air to cool the motot to ensure its long-term stability. The high-frequency oscillating tool uses a special L-shaped blade. Compared with ordinary blades, it can reduce the damage of the felt caused by high-intensity vibration during the cutting process.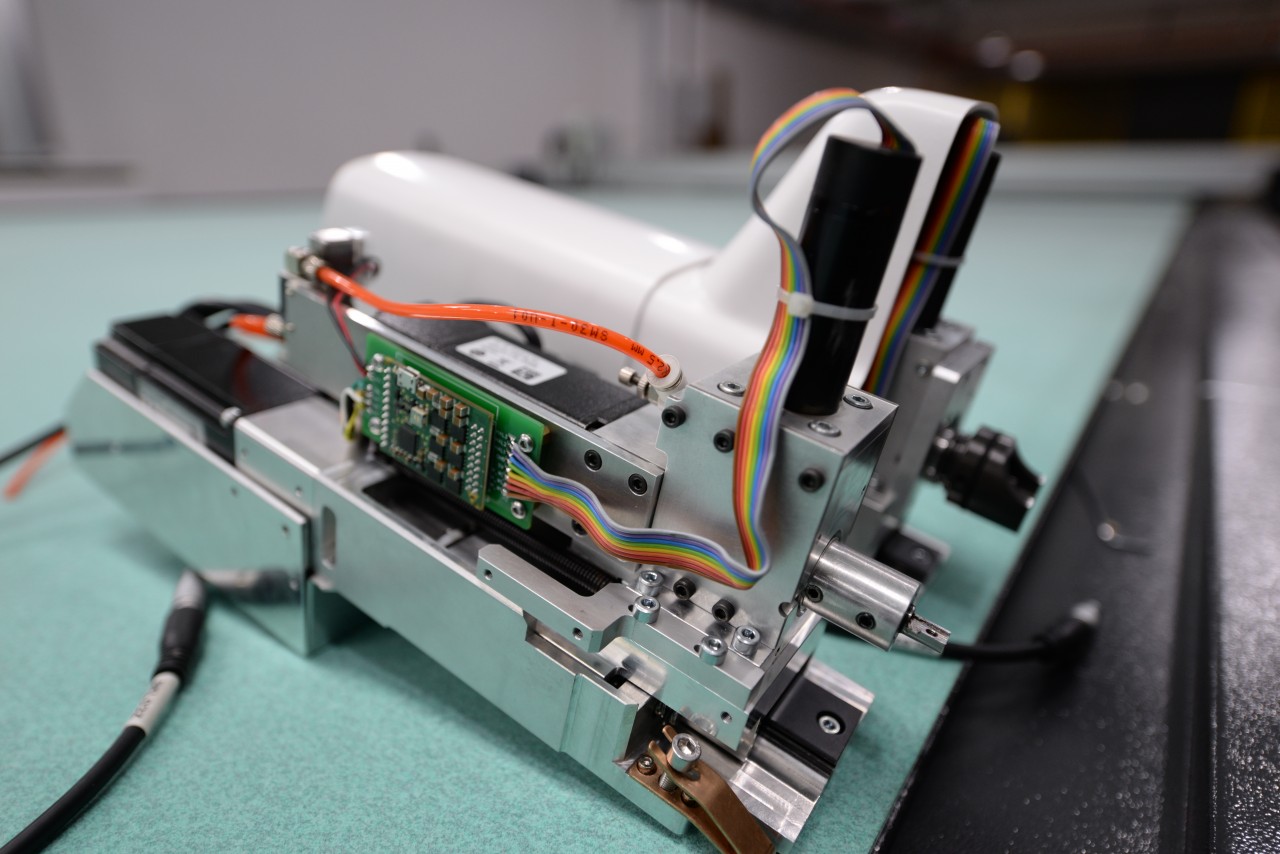 In the end, This machine uses an automatic conveyor system, which can automatically complete most of the work in production, which greatly saves labor costs. At the same time, this machine is equipped with a cleaning brush roll that can clean up the waste of materials when collecting.